Prenatal Probiotic Capsules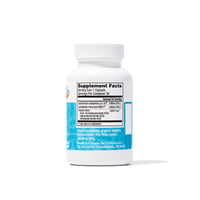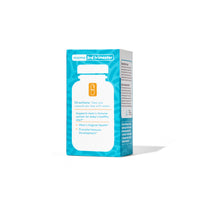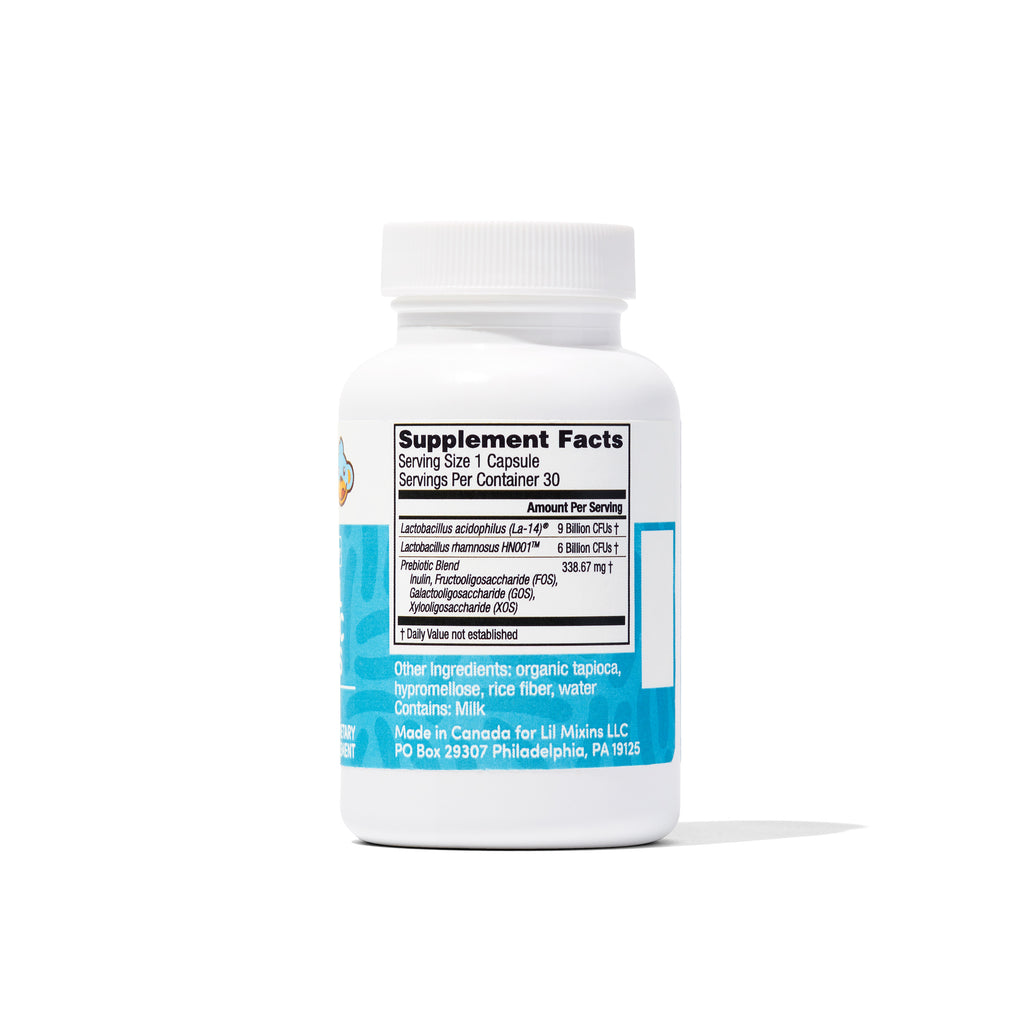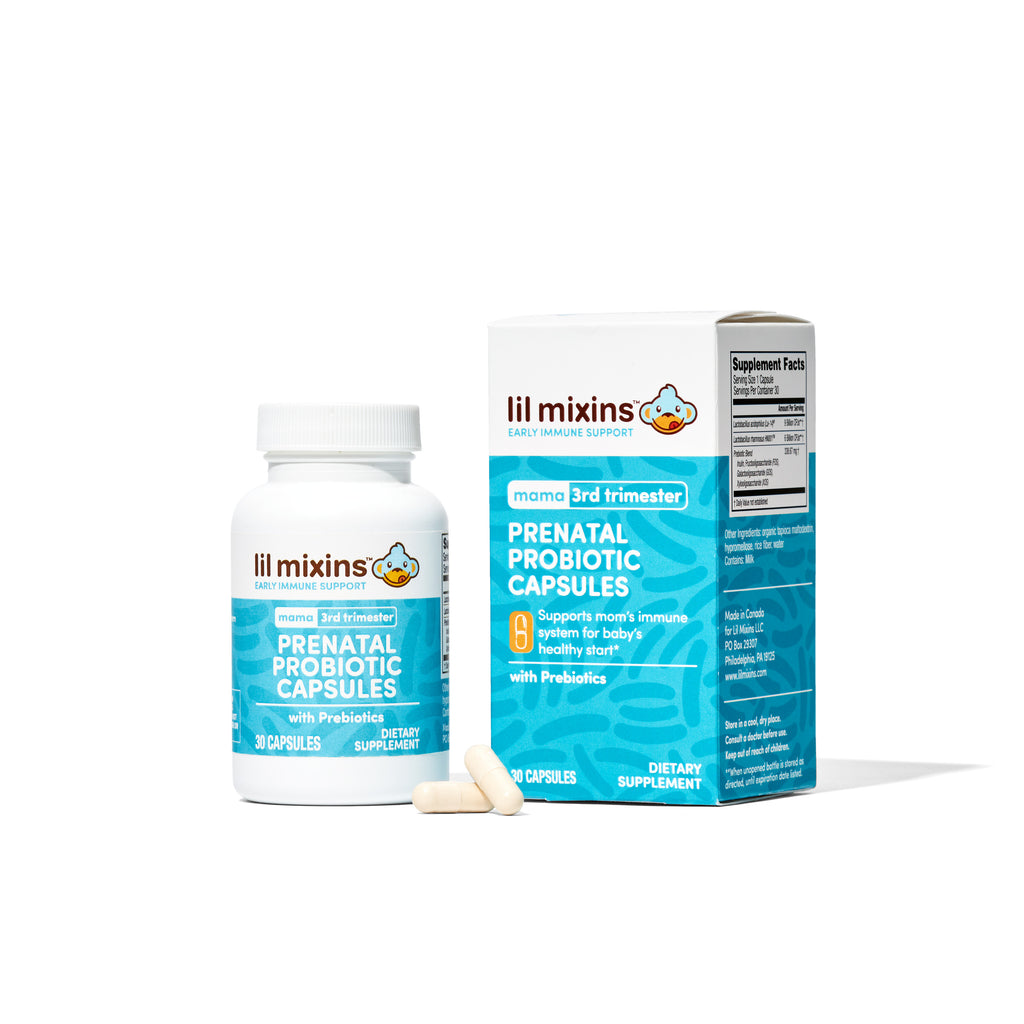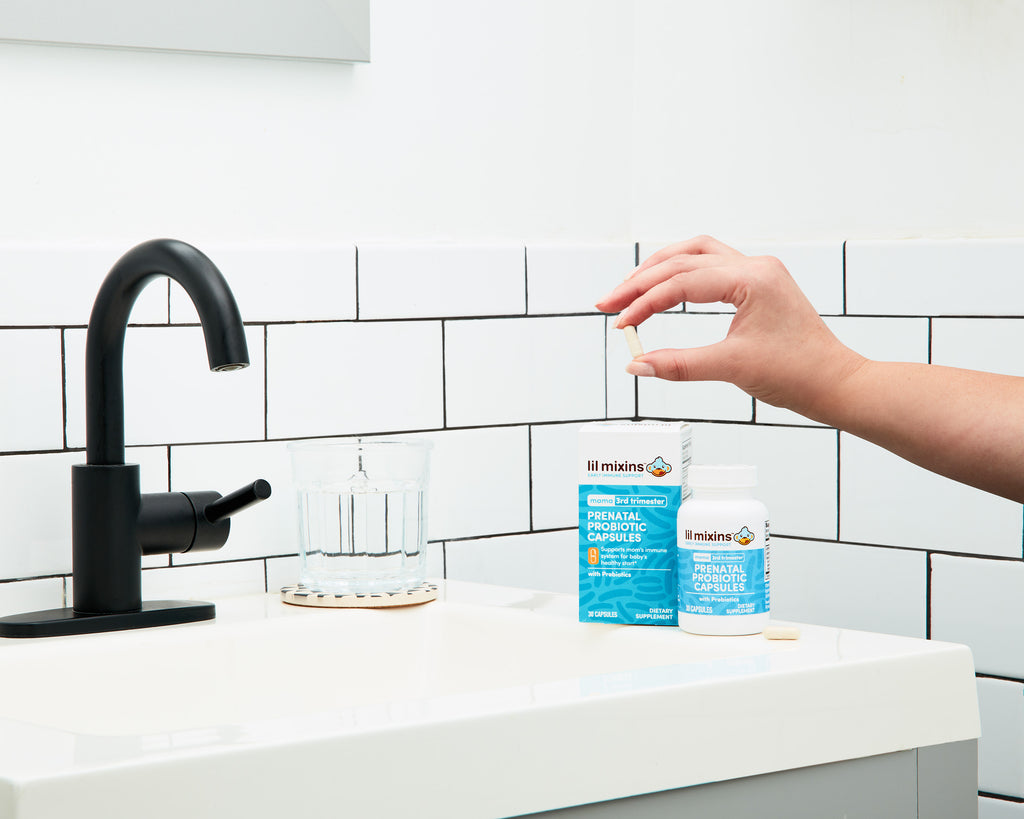 Prenatal Probiotic Capsules
Prenatal probiotics are the new prenatal vitamin. Allergy prevention starts before birth.
Our Prenatal Probiotics contain strains clinically proven to reduce prenatal vaginosis,  a leading cause of Group B Strep infections and heavy antibiotic use in labor. 
Real Ingredients, Real Solutions
Organic Peanuts
Organic Hard-Boiled Egg
Organic Cashews
Organic Walnuts
Organic Almonds
Organic Sesame
Organic Soy
Frequently Asked Questions
How are Lil Mixins probiotics different?
Complete System - L Rhamnosus has only been proven to work when taken both prenatally and postnatally. We make it easy with the right solution for each stage. Perfectly Designed - Our Breastfeeding Duo is the only probiotic to recognize the magic of mom and baby working together. The Breastfeeding Mom Probiotic supports mom's breastmilk while The Breastfeeding Baby Probiotic supports proper use of breastmilk for healthy gut development. The Right Sugars - The HMO's in the Infant Formula Feeding Probiotic replace human milk sugars that are otherwise missing from formula and essential to feeding the healthy bacteria needed for baby's gut health.
Is there Milk in the Probiotics?
The HMO's in the Infant Formula Feeding Probiotic and the prebiotics in the Prenatal Probiotic and the Breastfeeding Mom Probiotics are extracted from cow's milk. We are required to list "Contains Milk" on the bottle, however there is no actual milk or milk protein in the probiotics. The probiotics can be safely taken by people with milk intolerance or milk allergy.
Can I use Lil Mixins Probiotics if I have a Milk Allergy?
Yes! Lil Mixins' Probiotics include prebiotics and milk sugars that are purified from cow's milk. They do not contain cow's milk protein. If you have a cow's milk protein allergy, you can still safely use Lil Mixins Probiotic.
Should I store the probiotics in the fridge?
Our probiotics are designed to be stable at normal temperatures. They can even handle brief exposure to elevated temperatures. They should be stored in a cool dry shelf. Storing the probiotics in the refrigerator can cause condensation to build which may not be safe for baby.
SEE FAQ
Become an Allergy Expert
We're committed to evidence-based products with the research to prove it. Learn more about how our Daily Mix can benefit your baby.