Infant Probiotics: A Healthy Immune Start
The first six months of life can set-up a healthy...or over-reactive immune system. Support your baby's immune and gut health.
Shop Now
Our Infant Probiotics Line-Up
The Nursing Baby Probiotic
Helpful bacteria to support a newborn's healthy gut development, digest breast milk, and resist illness.
The Nursing Mom Probiotic
Mothers can pass healthy bacteria to their baby through breastmilk as well as through nipple skin.
The Formula Feeding Probiotic
The right bacteria (probiotics) + bacteria food (prebiotics) to pull nutrients out of formula, develop baby's gut, and resist illness.
Rigorously Studied Bacteria Strains:
Healthy Skin
L Rhamnosus (HN001) was shown to promote healthy skin such as a reduced risk of eczema by 50% when taken from 3 months prenatal through breastfeeding
A Healthy Childhood
HN001 was shown to promote overall health such as reduced incidence of fever, cough, runny nose, and use of antibiotics
Introducing the Lil Mixins Breastfeeding Probiotic Duo
Exclusive Offer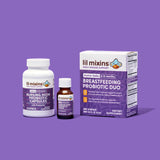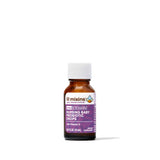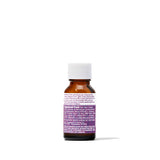 or 4 interest-free payments with Shop Pay Installments
The ONLY infant probiotic of its kind, properly supporting both mom AND baby, who are BOTH breastfeeding.
Contains: Nursing Mom Probiotic (30 capsules) and Nursing Baby Probiotic (30 liquid servings + dropper)
Includes baby's daily serving of Vitamin D 
And the Formula Feeding Probiotics
Exclusive Offer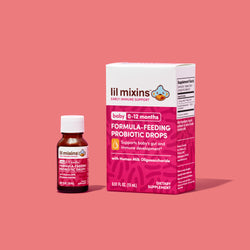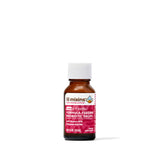 Lil Mixins
or 4 interest-free payments with Shop Pay Installments
Specially designed for formula feeding babies to provide studied bacteria strains PLUS the Human Milk Sugars from breastmilk that formula is missing!
Make Your Probiotic Part of the Healthiest Infancy
Breastfeeding When Possible
Even just 1 week of breastfeeding can help establish healthy gut bacteria.
Handwashing
Protect baby from unnecessary viruses by regularly washing your hands.
Simple Skincare
Protect baby's skin with warm water baths free of chemical soaps
1. Russo R,. Study on the effects of an oral lactobacilli and lactoferrin complex in women with intermediate vaginal microbiota. Arch Gynecol Obstet. 2018;298(1):139-145.

2. Russo R, Evidence-based mixture containing Lactobacillus strains and lactoferrin to prevent recurrent bacterial vaginosis: a double blind, placebo controlled, randomised clinical trial. Benef Microbes. 2019;10(1):19-26.

3. Russo R,. Randomised clinical trial in women with Recurrent Vulvovaginal Candidiasis; Efficacy of probiotics and lactoferrin as maintenance treatment. Mycoses.2019;62(4):328-335.